September 2023 Newsletter
Join Us for our 10th Anniversary Celebration!
For the past decade, BroadFutures has supported more than
350 neurodivergent young people. We've worked closely with upwards of
65 employer partners to showcase the limitless potential and value
neurodiversity brings to the workplace. As we celebrate our 10th Year Anniversary, we invite you to celebrate alongside us as a Sponsor!
Introducing Our Anniversary
Celebration Honorees:
Jamelia Morgan and CIAB
Jamelia Morgan, Esq., is an award-winning scholar whose teachings analyze the intersections of race, gender, disability, and criminal law. Morgan's scholarship specifically interrogates Disability Law and the criminalization of physical and social disorders in the United States legal system. She currently acts as Professor of Law and Faculty Director at Northwestern Pritzker School of Law where she also leads the Center for Racial and Disability Justice as its founder.
In June, our BroadFutures staff was lucky enough to engage in a transformative disability and racial justice training held by Jamelia Morgan and her colleague, Jordyn Jensen. We are thrilled to recognize Morgan's contributions and look forward to honoring her at our 10 Year Anniversary Celebration.
The Council of Insurance Agents & Brokers (CIAB) has been a proud supporter of BroadFutures. They have hosted 7 interns since 2019 to support our mission of advancing workplace equity. We are excited to honor CIAB's contributions to diversity and disability inclusion at our Anniversary Celebration on October 21.
CIAB was founded in 1913 with a mission to provide a forum where commercial insurance agents, brokers, and companies can collaborate, share ideas, and learn from one another. Today, CIAB is globally recognized as one of the frontier advocates for insurance brokers on employee benefits. Learn more about CIAB here.
A Warm Welcome to Our New Staff Member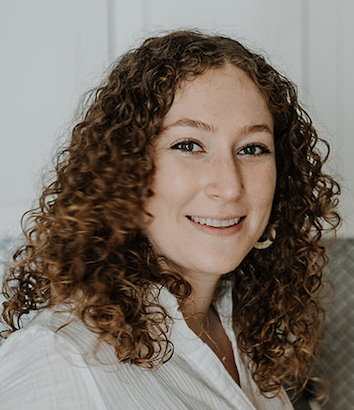 We are thrilled to welcome Jordan to our BroadFutures team! Jordan serves as our Advancement Director, leading development and communications strategy to support BroadFutures' donor outreach and stewardship efforts. Jordan is a nonprofit professional that has worked in fundraising and development at a variety of education-focused organizations in the Greater Washington, DC area.
Jordan received her BA in International Relations from American University and recently graduated from the George Washington University School of Business with an MS in Interdisciplinary Business Studies. While in graduate school, Jordan operated her own personal chef business that provided meal preparation and private catering services in Washington, DC.
Jordan shared, "I am thrilled to join BroadFutures as the new Advancement Director. I have developed both a personal and professional interest in supporting initiatives that provide young people with workforce readiness and education opportunities, and I look forward to continuing my involvement in this space at BroadFutures."
Intern Spotlight - Amber Ward
This month we are shining the spotlight on Amber Ward! Amber is a Washington, DC native who currently attends North Carolina Central University where she is majoring in Psychology.
This summer, Amber interned at CBRE where she was most excited about "networking and growing [her] professional and communication skills". When asked to reflect on the highlights of BroadFutures programming, Amber shared, "My favorite part has been the interactive activities we do such as Game Genius, yoga, and games with [theater instructor] Raymond Caldwell".
Amber is a hardworking and conscientious young person who brought valuable perspectives to her peers and colleagues this summer. Though the Summer 2023 Program ended, we are happy to have her as part of our BroadFutures alumni community. Join us at the Anniversary Celebration to hear Amber share more about her experience!
Interested in Applying to BroadFutures' Winter 2024 Program?
To Learn More, Register for our October 26th
Information Session here.
Our Contact Information
*{{Organization Name}}*
*{{Organization Address}}*
*{{Organization Phone}}*
*{{Organization Website}}*

*{{Unsubscribe}}*